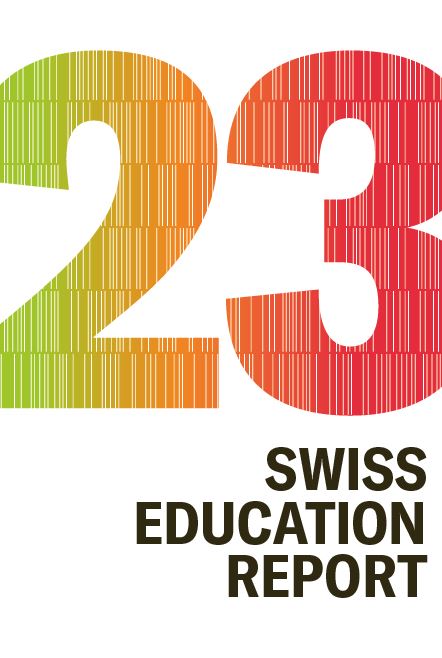 Education Report
Swiss Education Report 2023
The Swiss Education Report 2023 again provides data and information from statistics, research and administration on the entire education system in Switzerland from pre-school to continuing education and serves as a basis for the formulation of the joint education goals of the Confederation and the cantons. The Education Report Switzerland 2023 was presented to the public on 7 March 2023 in Bern and can be consulted electronically free of charge or purchased as a book from Stämpfli Kommunikation.
The fifth edition of the Swiss Education Report will be published in 2026.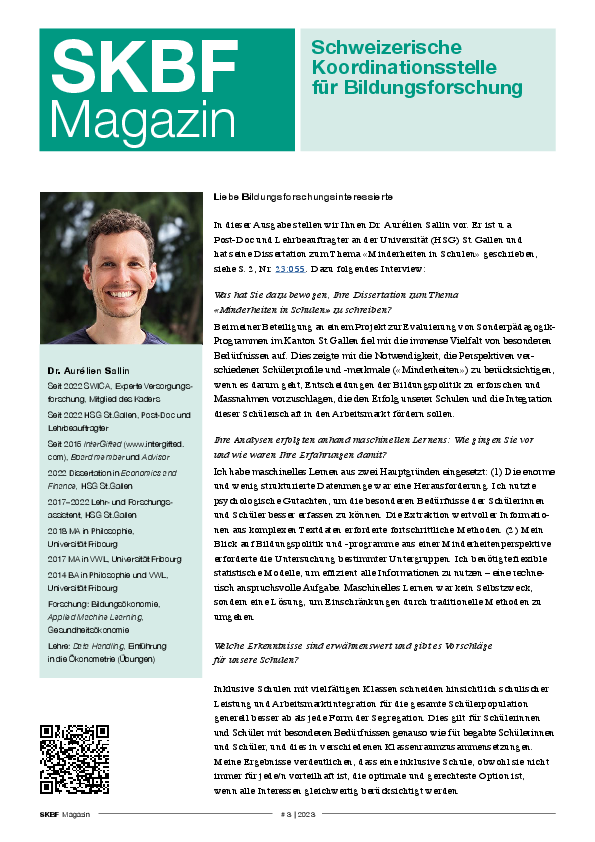 Education Research
SCCRE Magazine
The SCCRE Magazine is an ideal way to keep up to date with research news: the latest research is categorised by education level, highlights are identified and a researcher shares some insights in every edition.
Education Report
Database
The SCCRE database comprises three different sets of data: Swiss educational research projects since 1979 (Information on Research in Education), institutions conducting educational research in Switzerland and researchers in the field of educational research in Switzerland.
The database information is available in German and French only.